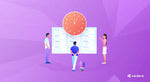 Planning is probably the most crucial stage for a project manager. It is what essentially will lead the project. Planning is a very important skill that one must posses as a project manager. Like the saying goes if you fail to plan you will fail. Project managers who are successful in this industry understand how sticking to your game plan, developing, and refining those plans will help them with accomplishing their project goals. 
Planning sets you up to be successful in the long run and provides great guidance. After all, the main purpose of project planning it to guide project execution, therefore  project plans must be realistic and useful.
It is why the planning process can be the hardest stage sometimes. So many scenarios can play out and, one must be taking factors into consideration and anticipate as much as possible. The planning process should be done with all the stakeholders involved in the project so when the the planning is over the project manager can manage the project with a plan.